Things I've learned by reading Simon Reynolds'
Rip It Up And Start Again: Postpunk 1978-1984
(so far) :
On the Post-Punk Candy Pop Surf-band Bow Wow Wow, of "I Want Candy" fame, most of which were defectors from Adam's original Ants, apart from the much-younger lead vocalist, Annabella Lwin:
"Because the fourteen-year-old Annabella initially had problems fitting in with a bunch of men who were much older, [notorious manager Malcolm] McLaren even persuaded the guys that the problem was her virginity. To get her out from under her mother's sway and make her commit to the group, one of them had to do the dirty and deflower the underage singer. Reluctantly, the band drew lots, and guitarist Matthew Ashman was dispatched to perform the task. He failed."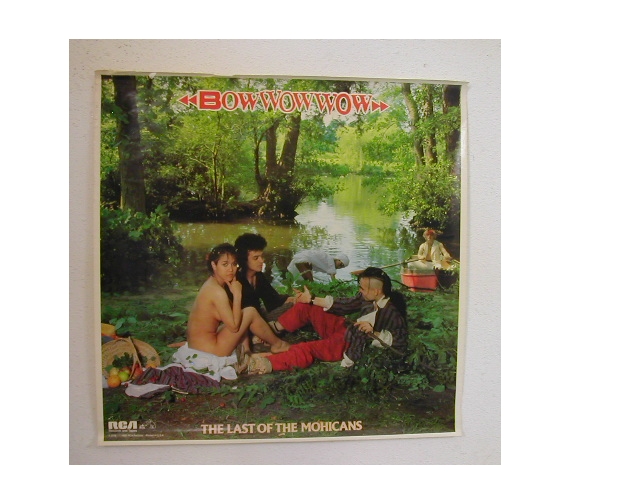 On club band Liquid Liquid:
..."they are mostly remembered for one track, "Cavern," which was heisted hook (bass) line and sinker by Grandmaster Flash for the 1983 rap hit "White Lines Don't Don't Do It)."
Well, I don't know about...oh, crap. Why yes, yes it was.