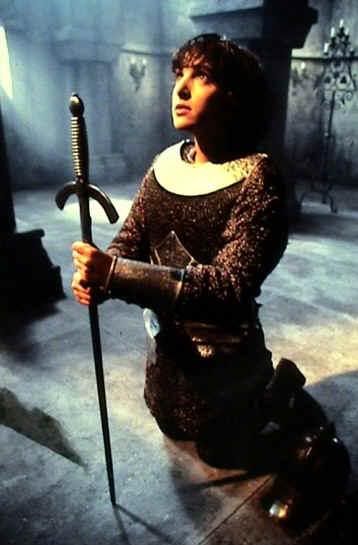 Sarah Palin gets to tell her side of things in an [self-produced] "epic," two-hour-long, $1 million movie that portrays her as a "Joan of Arc-like figure"
Joan of Arc? So they're saying she's a cross-dressing witch that hears voices in her head and believes she has a divine mission?
...yeah, I could see that.
BTW, the movies title is...
The Undefeated.
The Undefeated?

Sarah Palin lost the election to be the vice-president. That was a defeat. Shouldn't it be...
The Loser
?
She also famously quit in the middle of her term as Alaska Governor.
The Quitter
?
The film argues that Palin took on powerful interests and won major accomplishments quickly,
Name three.
*To say nothing of Orchestral Maneuvers in The Dark.